Madonna isn't a megastar in every sense of the word. She's done a lot of 'normal' jobs during her time here on Earth. However, Madonna was a long way from achieving her greatest dreams as a dancer in the 1970s.
As a young woman, New York was hard. Making money was even more challenging. So she took on some unusual jobs, including modeling nude.
For art classes with Martin Schreiber (photographer), she wore her clothes off and posed for the photographs to Playboy magazine.
Before she shot to fame, Madonna was a Dunkin' Donuts employee in Time Square, New York City.
However, her stint as a donut-server didn't last very long. She was a naughty employee. Madonna, now 61, tried to make it as a dancer but was not very invested in her job at Dunkin' Donuts. As a result, she ended up being fired.
Shooting the jam from the donuts at customers, the now-global-songstress didn't have a way with people back then, and her antics meant she lost her job. She joined The Breakfast Club with her brother and then-beau Dan Gilroy, as she tried to make her name in the 80s.You might be surprised to learn that she did not sing at all. Instead, she started off playing the guitar and drums.
She quit the band to pursue her path and started Emmy and the Emmys, a pop-punk group that performed in the heart of Manhattan. Madonna was the star of the band at this point – which likely gave her a taste of the fame that she would later attain.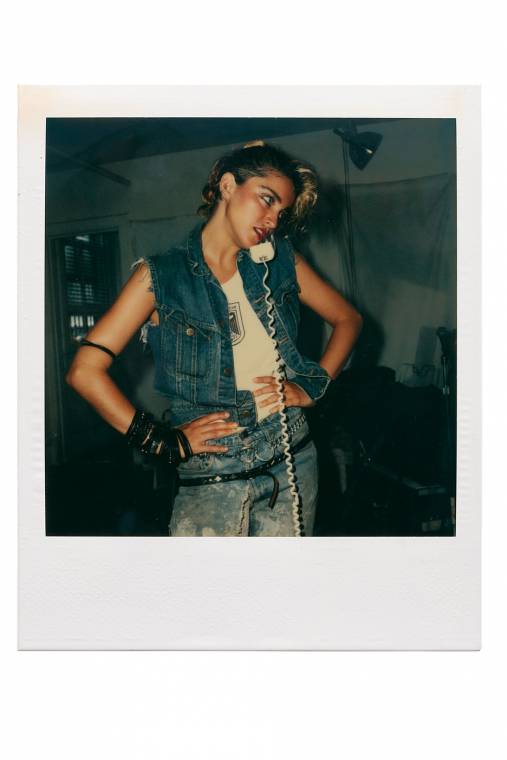 Emmy and the Emmys made their demo tape back in the 80s that featured four tracks: Bells Ringing (I Like), Drowning (I like), Love For Tender, and No Time For Love. Then, she launched her solo career. This is often called the Pre-Madonna stage.
This is a collection Madonna recorded in the early 1980s.
These were some of the songs she composed during this period of her career and life: Ain't No Big Deal; Crimes Of Passion; Don't You?, Laugh To Keep from Crying; Everybody; Burning Up and Stay.